DNS
BOX

: DNS, DHCP & IPAM Made Easy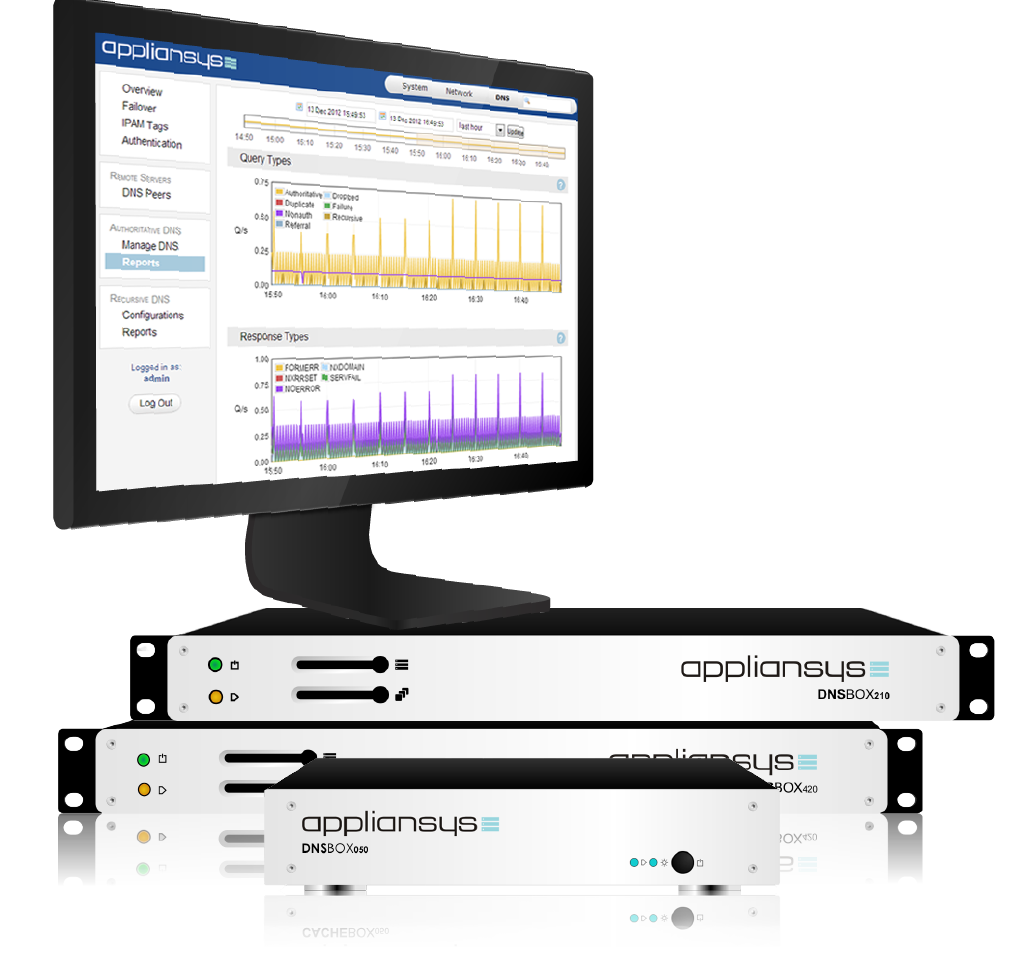 DDI appliances make administration of your network's names and numbers - planning IP address usage, running DNS and DHCP services - much easier.
DNSBOX is a range of DDI management solutions - with a variety of different models for different tasks - combining the benefits of enterprise-class DDI management software with the security, reliability and ease-of-use of the appliance format.
SIMPLIFY DDI MANAGEMENT

Save time, save money - radically simplify DDI admin. Secure, intuitive interface with granular user groups feature, alerting & monitoring. No training or consultancy required.
CONTROL YOUR IP SPACE

Administer and access your IP space at a more granular level. Share workload, get better visibility of your network names and numbers, who does what and detailed configuration logs.
PROTECT CORE DDI SERVICES

Robust architectures secure critical services from threats against security and service failures. Inbuilt validation and automation prevent against DNS configuration errors.
Best practice architectures for security, reliability & ease of use
DNSBOX is designed with best practice DDI architecture in mind:
Built in Redundancy - so your core services protected from high-impact security threats and service failures
Easy clustering and HA options - to ensure your services are 'always on'
The DNSBOX range has a variety of different models for different tasks" - making best practice DDI architectures easy and affordable:
Central management "master"ť appliances feature powerful full-featured DDI management software, and fully integrated DDI and dedicated DNS options;
Ultra-secure Remote server or "slave"ť appliances for DNS slave, recursive resolver (DNS cache) and DHCP server roles feature smart, flexible options to fit specific requirements, including high performance
Combined, these master and "remote" appliances provide a powerful fully integrated DDI solution.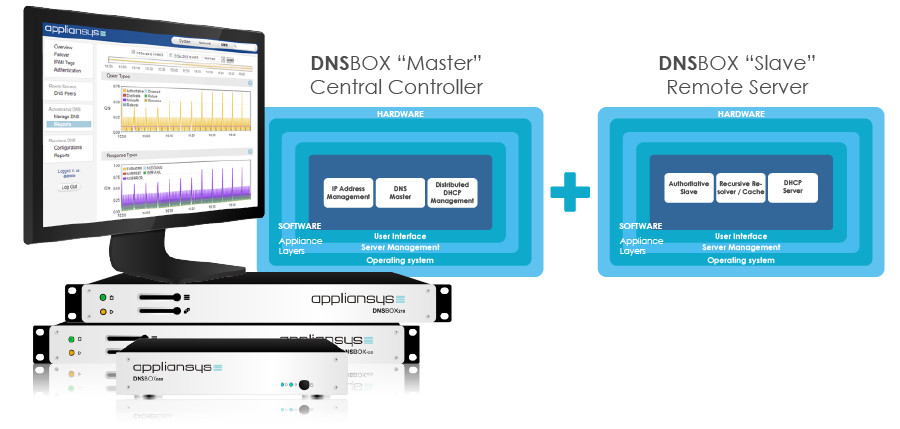 Flexible, Fit-for-purpose Solutions
DNSBOX solutions are modular,giving you the benefit of deploying just the services you need - reducing cost and complexity now and making it easier and more affordable to scale as your network grows.
A range of hardware appliances enables you to specify a solution that fits your particular DDI requirement and budget:
The range extends to a wide variety of bespoke DDI solutions:
FACT SHEETS
Find out more about our models
CUSTOMER STORIES
DNSBOX customers come in all shapes and sizes: Global 100, governments/public sector, service providers and SMEs world-wide use DNSBOX because it makes DDI much easier, saves money and means they have less to worry about.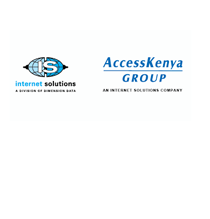 Access Kenya
Access Kenya replaced its BIND solution with DNSBOX to automate DNS management processes and future-proof its DDI infrastructure.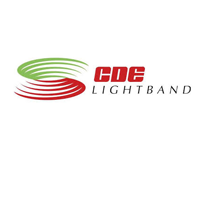 CDE Lightband
CDE Lightband future-proofed its DHCP infrastructure, simplified DNS management and reduced OPEX by deploying a DNSBOX solution.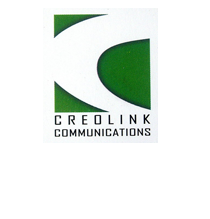 Creolink Communications
CreoLink has widened the scope of its offering to include Top-Level-Domain (TLD) hosting, prompting a revision of its DNS requirements.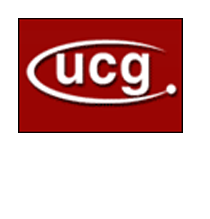 UCG
UCG needed a solution that would improve their responsiveness to internal requests and reduce the effort making identical DNS changes.
Outstanding Value from Implementation to Operation
DDI solutions can be surprisingly expensive, especially when all the extra costs are added up. Compared with alternatives, DNSBOX solutions typically are priced 25-75% lower. But value is more than price - and DNSBOX scores on all counts!
| | |
| --- | --- |
| | Easier DDI: Slash the time spent on DDI administration, need less expertise. Savings are greater than with alternatives. Time is money. |
| | Safer DDI: Easy DDI for less errors, rock solid appliances for security and reliability, easy low-cost redundancy & more protection per $. |
| | More flexible, Low TCO: With more options and integration features than other vendors to fit your specific need: if you don't want to change everything, you don't need to. |
| | World-class support from ApplianSys: service making it easier and protecting your investment. |
| | Sensible prices: DNSBOX is surprisingly affordable, compared with alternatives. You can get a redundant solution for less than the cost of a single server from some vendors. |
| | The bottom line: everything you need to make your life easier, outstanding value. |

Find out more about DNSBOX
Top